February Free Project - Valentine's Hearts
Posted on
Hi everyone, this month's project is something quick and simple and Valentine's inspired, we will share with you quick and easy ways to decorate our red felt hearts, which are currently on offer this month, please click here.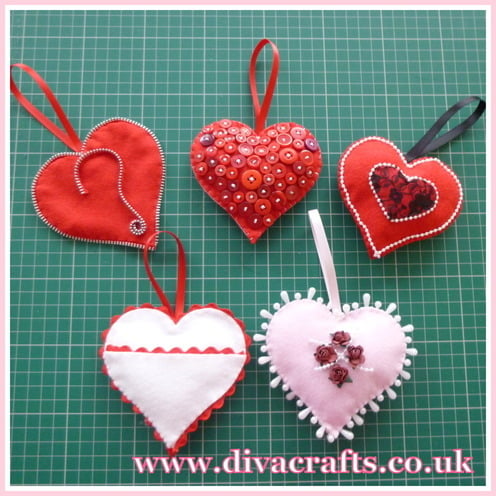 Heart top left - we used a broken zip to decorate this heart, in a style that is quite fashionable at the moment!
Heart top middle - blanket stitched the edge and random buttons were sewn onto the front.
Heart top right - bead details, we appliqued another heart on top and also added beads.
Heart bottom left - we used ricrac this time for a simple but pretty effect.
Heart bottom right - pearl drop beads on a string with mini satin rose embellishments!