The Little Venice Cake Company Icing nozzle #22
Posted on
Hi everyone, This week is National Baking Week, and I just wanted to share with you what you can do with your Little Venice Cake Company icing nozzle #22. This is a medium sized star nozzle, and its great for stars, shells and swirls. Below you will see how I decorated a Devil's Food Cake (yummy!) that I baked, for the topping I piped on chocolate fudge frosting, to make it super scrummy.
Gina x
Step 1: Bake a super yummy cake, fill up your icing bag with a yummy topping, I have my nozzle #22 on my bag already!
Step 2: Start piping little stars around the edge of the cake.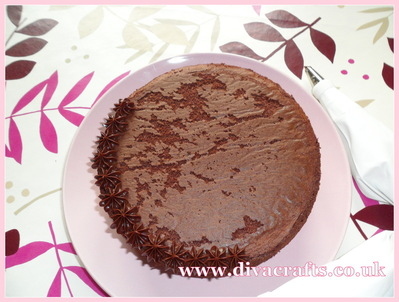 Step 3: Once you have completed the outer circle, fill the cake in one circle at a time!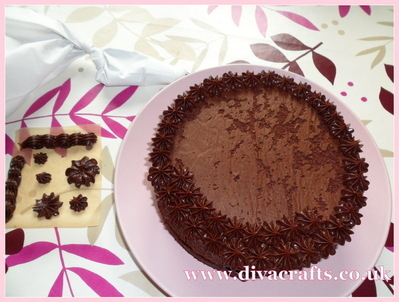 Finished! and below the finished cake is a close up of some of the things you can use the star #22 nozzle for!