Christmas Placemat Free Project for November
Posted on
Christmas Placemat Free Project of the Month
Hi everyone, we have a fab project for you this month, how to make a placemat, now if you have been in the shop just recently you may well have seen this on our ideas board. This particular placemat is Christmas themed, but you could use any fabric, we have made another placemat here using pretty butterfly fabric.
You will need: 35 scraps of fabric 10cm x 7cm, wadding, backing fabric, scissors, sewing machine, thread, bias binding.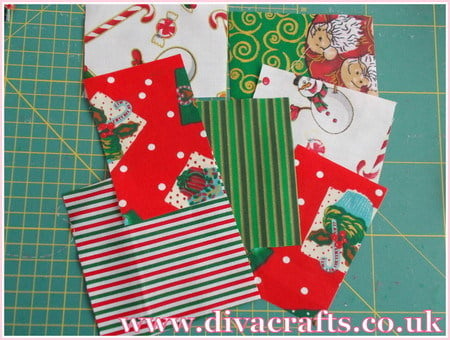 Step 1: sew 5 pieces of scraps together to make a strip, repeat 7 times.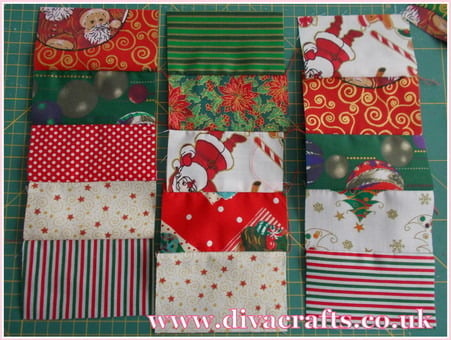 Step 2: draw a long tall triangle shape on paper (see picture) and place over each strip and cut them out.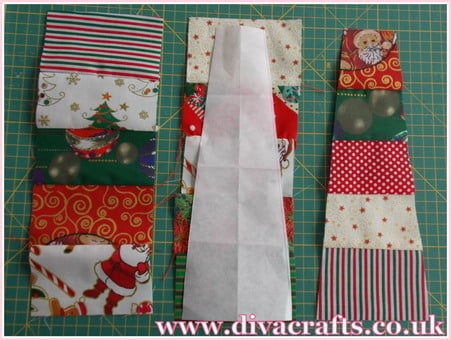 Step 3: sew the triangular strips together alternating which way up they go.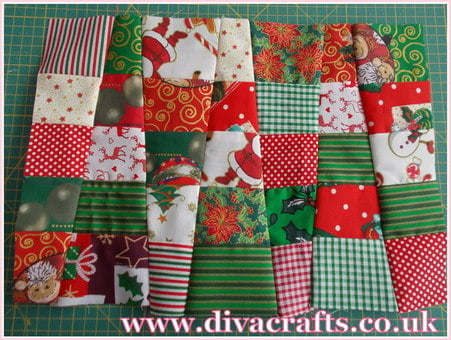 Step 4: I took a thin layer of wadding, and some backing fabric pinned them together and used a 'fancy' stitch on the machine to give a quilted look to the mat.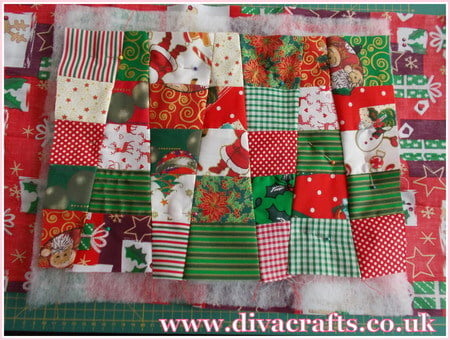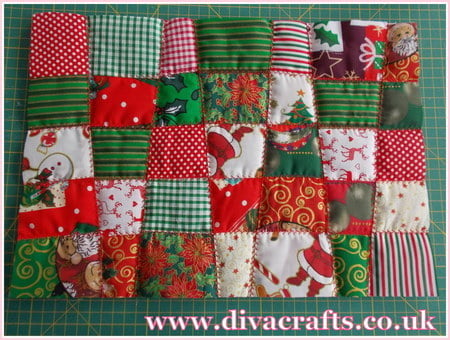 Step 5: I trimmed the edges and then added bias binding! All done!