Christmas T-Shirt Free Mini Project
Posted on
Hi everyone, here is another free super quick and easy mini project. This time we show you how to make a Christmas t-shirt using scraps of ribbon!
You will need: scraps of ribbon, pins, needle & thread or glue a bow or button to finish!
Step 1: Place your t-shirt down on a flat surface, arrange your scraps of ribbon to form a tree shape (see picture) I turned the ends under before I pinned them. Becareful if you are using ribbon with words on that you're not cutting a word in half. I used a wide brown ribbon for the tree base.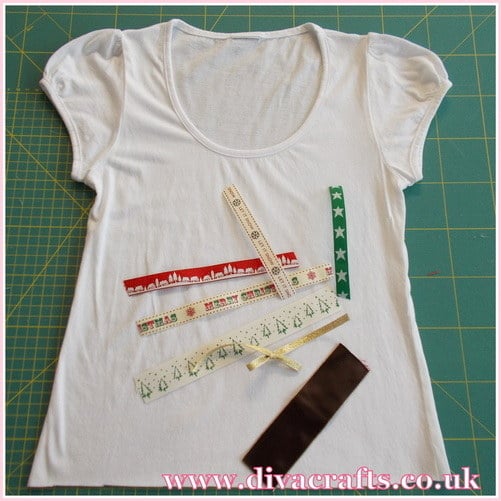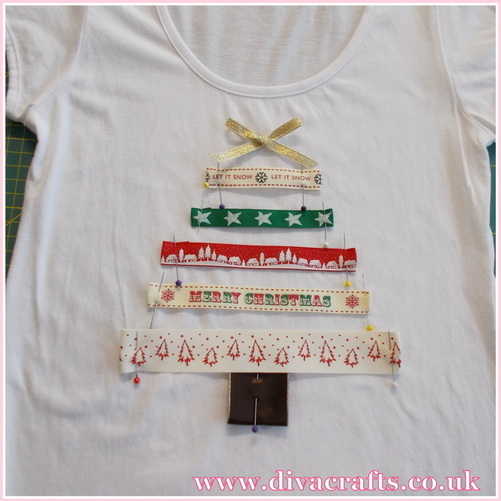 Step 2: Hand sew or glue the ribbons in place, taking care with the large ribbon at the bottom, tuck the tree base under it. Add a bow to the top or a fancy button and you're done! Pleaes note if you are using glue and want to wash your item please check the glue's instructions as to if it is washable!