Fabric Christmas Tree - Free Project for October
Posted on
Hi everyone, here is a really simple project for you, it's how to make a fabric christmas tree using a polystyrene cone (which can be found in store only, we do not post this item) 4 inch fabric squares and pins!
Step 1: take your 4 inch square piece of fabric, fold it in half and then in half again, and pin it to the tree, you can make each layer a separate pattern, or mix them up all over the place for a different effect!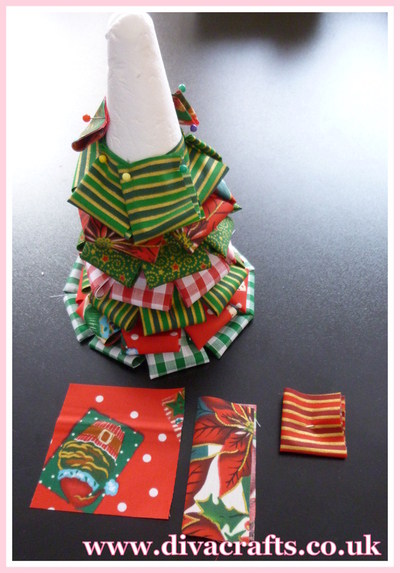 Step 2: Once you have filled up your tree you could add a star or bow to the top, or make a bow by putting two squares wrong sides together, squeezing in the middle and pining it to the top! A nice simple and quick project.