Felt Flower Free Mini Project
Posted on
Hi everyone, here is a really quick and easy project using our new felt die cut flowers that can be found here. You will need felt die cut flowers, fabric glue and beads!
Step 1: Cut a small felt circle for your base.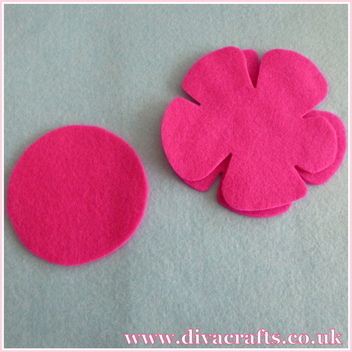 Step 2: Take one flower and fold it in half and glue, then fold again and glue. (see picture). Repeat step for each petal required.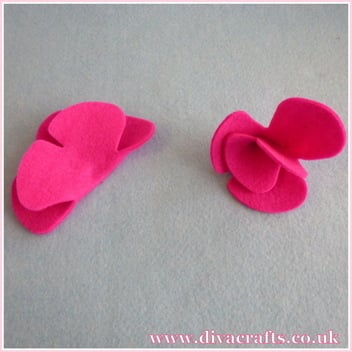 Step 3: Glue your petals onto your circle base, we used 6 around the outside and 2 in the middle.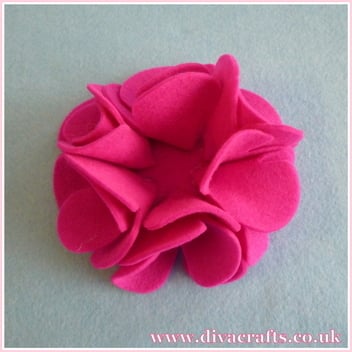 Step 4: Decorate with beads or trimmings!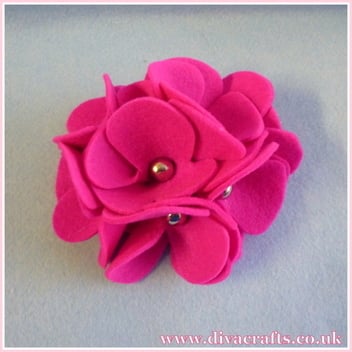 This flower only used 8 flower die cuts, alternatively you could use 1 flower for the base to make a larger flower and then 6 around the outside with 3 in the middle, which uses all 10 flowers in the pack you can purchase from us here.