Free Hand Embroidery - Free Project of the Month January
Posted on
Hi everyone, and happy new year. This month we decided to try something new! And we chose free hand embroidery. I found some designs I like, and traced them onto my fabric, and then randomly chose the colours as I went, and I was very happy with my results! Below is three different ideas on how to use your embroidery!
Carole
~x~
PS: For your chance to win an embroidery kit, please click here!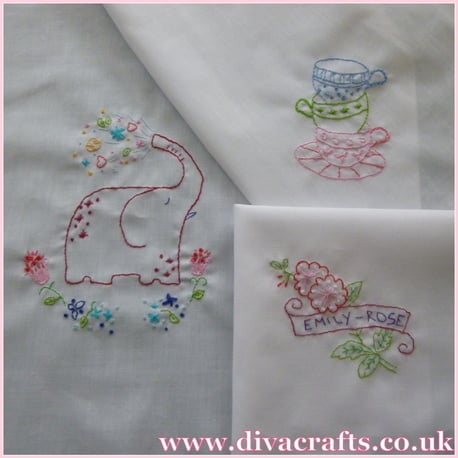 I framed the elephant in a embroidery hoop!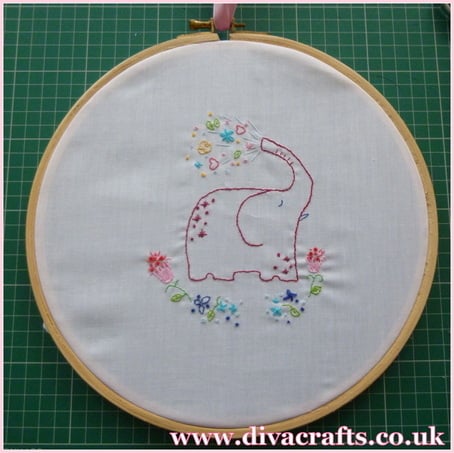 I trimmed down the teapot embroidery fabric to 40cm x 30cm and hemmed the edge to create a vintage inspired napkin!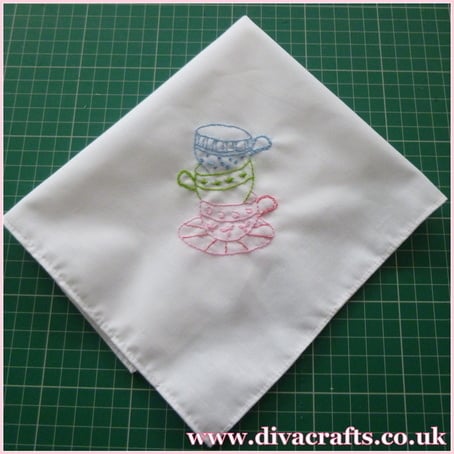 And finally I made a little bag.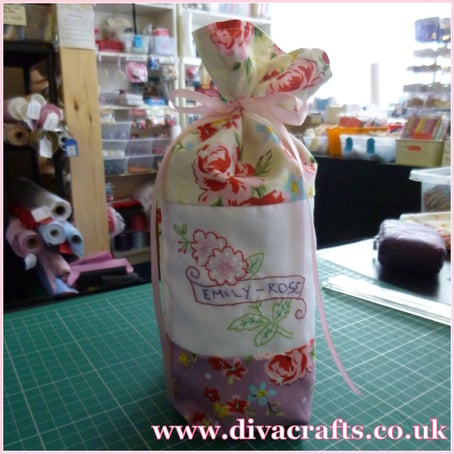 I cut down the named embroidery to 15cm x 10cm with a backing piece in the same size/colour. Other pieces for the front were cream 15cm x 17cm and mauve 15cm x 12cm. Join all 3 front pieces together.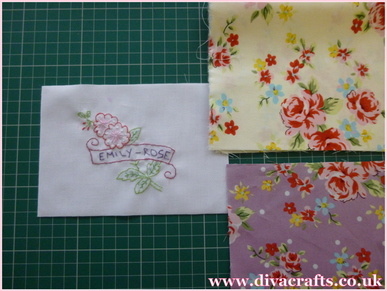 Back pieces: cream 15cm x 25cm and mauve 15cm x 12cm. Join the two back pieces. Sew the front piece to the back piece, make a tidy hem up the top (or a channel for a drawstring). I tied a piece of ribbon around the top to finish!