Heart Bunting Tutorial February's Free Project
Posted on
Hi everyone, we have a very romantic themed project for you this month, heart bunting! This is super easy to make and doesn't take very long.
You will need, hearts (we used felt hearts, but we have also made one with scrapbooking papers/cardstock). Invisable thread for the sewing machine.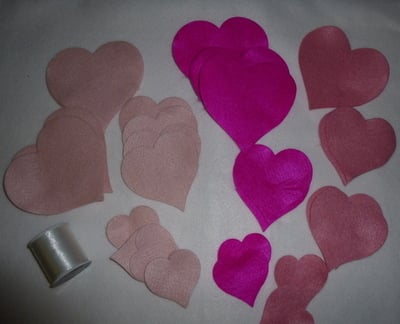 All you need to do is line up your hearts so they overlap slightly at the edges and sew along the top about 1/3 down. Just to make sure all of the smaller hearts are attatched to the bigger hearts. This will be done in no time at all. And of course you can change the colours to make a pretty gift for a new mum for a nursery!
Here's the finished item. On the table. Now if you have ever been into our shop you will see this hanging up along our ideas board!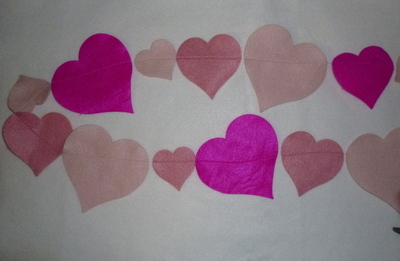 Happy February
Carole & Gina